Welcome back to all returning families and Welcome to everyone new to Roland Grise!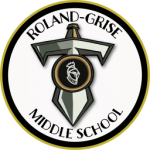 Our Mission
To enhance and enrich the educational environment at RGMS by supporting social, extracurricular and academic needs of the students and staff
To nurture the environment at RGMS by promoting parent/guardian involvement through communication, volunteering and dialogue with school staff.
To provide support and service to students, families, educators and our community to promote a spirit of caring, good citizenship and respect for others.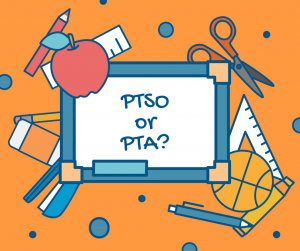 PTSO v. PTA… What's the Difference?
PTA is a large organization that a lot of schools join. Membership fees get paid to the organization and only part of that money comes back to the school. At Roland Grise, we have a PTSO where the Parents, Teachers and Students make the decisions and 100% of membership money goes directly to the school. The money is used for, but not limited to:
School Events (Dances, Grade Level Socials)
Books
Teacher Grants (which can be used to send our teachers to conferences, get classroom supplies, buy equipment)
Academic Enhancements (Science Olympiad, Competition Registrations)
Awards (Grade Level recognitions and awards)
Hospitality and Teacher Appreciation Events for our wonderful staff
So don't just sign up and think your money is going to a large organization rather than our school. Sign up yourself, your spouse and your kids and really make a difference at our school. Sign Up Here: http://rolandgriseptso.com/membership/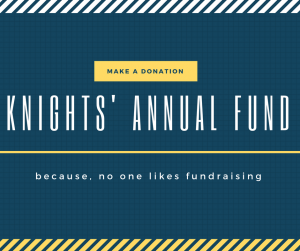 Why Donate to the Knights' Annual Fund?
Do you enjoy selling cookie dough at work?
Do you like watching your child walk door to door asking neighbors to buy wrapping paper?
Do you look forward to buying coupon books so your kid gets credit?
Do you want your child working a car wash to raise funds for the school?
Most of us would answer NO to all of these questions. The Roland Grise PTSO agrees. So in lieu of all these fundraising efforts that only send partial funds back to the school, we ask our families to make an annual Knight Deposit, monetary donation to the school so we can all forego the whole fundraising pains.
We all like to donate to our favorite cause when we can. Why not invest in your child's school and keep your donation local.
100% of your donation stays at Roland Grise to support our school and are tax deductible!
You can make your Tax Deductible Donation Here: http://rolandgriseptso.com/knights-annual-fund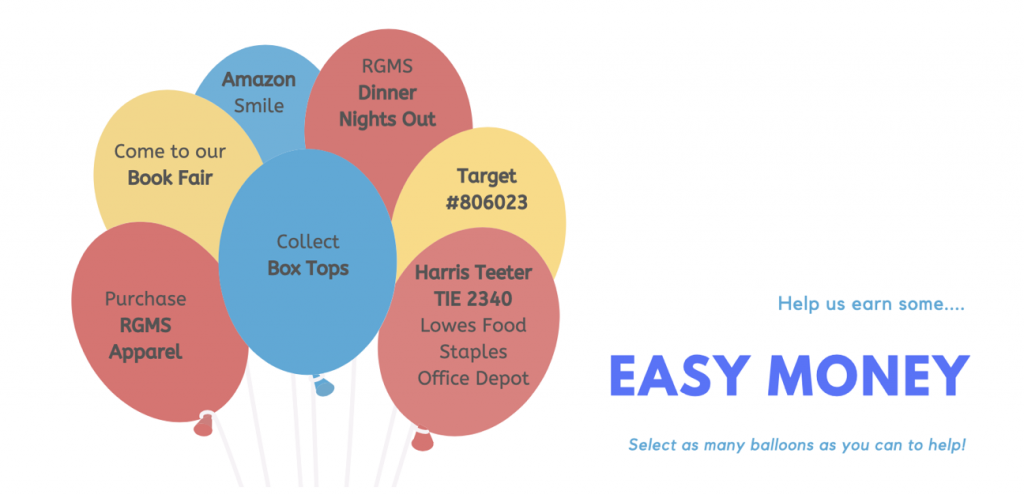 Easy Money!
Not everyone can commit volunteer time but there are some easy ways you can still contribute to Roland Grise through:
Re-Link your Harris Teeter, Publix, Lowes, Target, Office Depot cards. Every time you shop the PTSO will get a portion of your sale! And YES, you can link multiple schools!!!
Clip Box Tops from your food containers. It only takes a couple minutes. Keep them in a baggie or drawer and send them in monthly or whenever you can.
Save yourself a night of making dinner and head out to our Family Nights at local restaurants where they donate a portion of sales to our PTSO.
Attend our Book Fair in the fall or spring or send some money with your student.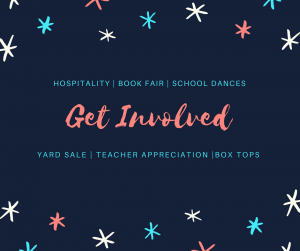 Get Involved!
Would you like to get involved with the PTSO? We would love to have you.
Find your interest below and make contact with the board member.
8th Grade Dance  – Shelly Blanchard – skstathop@yahoo.com
School Dances (10/18/2019 & 3/20/2020)– Tara Geib – tarageib2013@gmail.com
Teacher Appreciation/Hospitality– Amy Cantrill – AJBNFLT@yahoo.com
Book Fair (10/21-25/2019 & 3/23-27/2020) – Amy Stuck – abstuck@hotmail.com
Apparel – Liz Cromer – lizcromer03@yahoo.com
Yard Sale (11/2/2019) – Heidi Cox – heidilanecox@gmail.com 
General Help – Cori Nevruz – corinevruz@gmail.com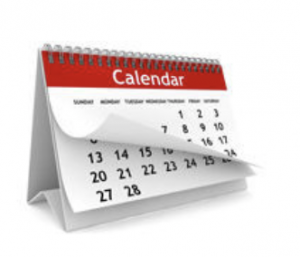 Save the Dates!
September 24th – General PTA Meeting – during Success in Middle School Night – Please Join Us!
September 24th – Success in Middle School Night 5:30-7:30
October 18th – Fall Dance
October 21-25 – Book Fair (Subject to Change)
November 2nd – Yard Sale
October 28-31 & December 9-13 Candy Grams! 

Keep up with us!
Feel free to contact either one of us with questions.
Cori Nevruz (corinevruz@gmail.com) & Lisa Harris (lharris767@gmail.com )
Roland Grise PTSO President and Vice President