Roland Grise PTSO is excited to announce our new magnets! These are perfect for showing our Knight pride wherever we go.
These are available to purchase for $5 anytime on our website and sold at upcoming events.
Roland Grise Hoodies and T-Shirts are now available to purchase ONLINE!
Roland Grise hoodies are white with a black and gold, Knights logo and are available in sizes Youth Large (instead of XS), Adult Sm-XL. T-Shirts are grey with black and gold, Knights logo and available in adult sizes Sm, Med, Lg. There are a few remaining black hoodies and t-shirts in sizes L and XL. After placing your order, you will be contacted about sizing.
Orders will be ready to pick up at RGMS on the first Wednesday morning after your order is placed.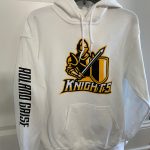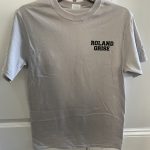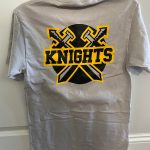 ---
Welcome back to all returning families and Welcome to everyone new to Roland Grise! The 2020-2021 school year is sure to be one to remember.
We will do our best to keep you updated with all school news through our website, social media (links below) and our email newsletter (Sign Up Here!).
Our Mission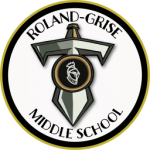 To enhance and enrich the educational environment at RGMS by supporting social, extracurricular and academic needs of the students and staff
To nurture the environment at RGMS by promoting parent/guardian involvement through communication, volunteering and dialogue with school staff.
To provide support and service to students, families, educators and our community to promote a spirit of caring, good citizenship and respect for others.
Feel free to contact me with questions.
Ann Wilson (ann_pwilson@hotmail.com)
Roland Grise PTSO President