Add the Roland Grise PTSO website as a shortcut/app on your iPhone. Click on the Read More link below and follow the directions.
The following directions are for iPhone users.
Step 1 – Browse to the Roland Grise Website from your iPhone (www.RolandGrisePTSO.com)
Step 2 – Click the Share button on the bottom of your screen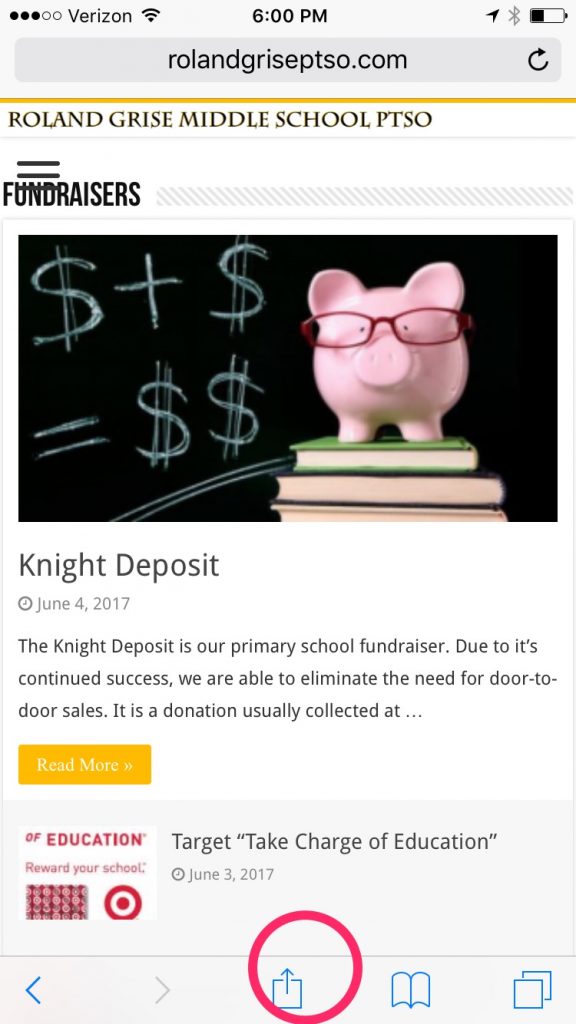 Step 3 – Click the Add to Home Screen button at the bottom of the screen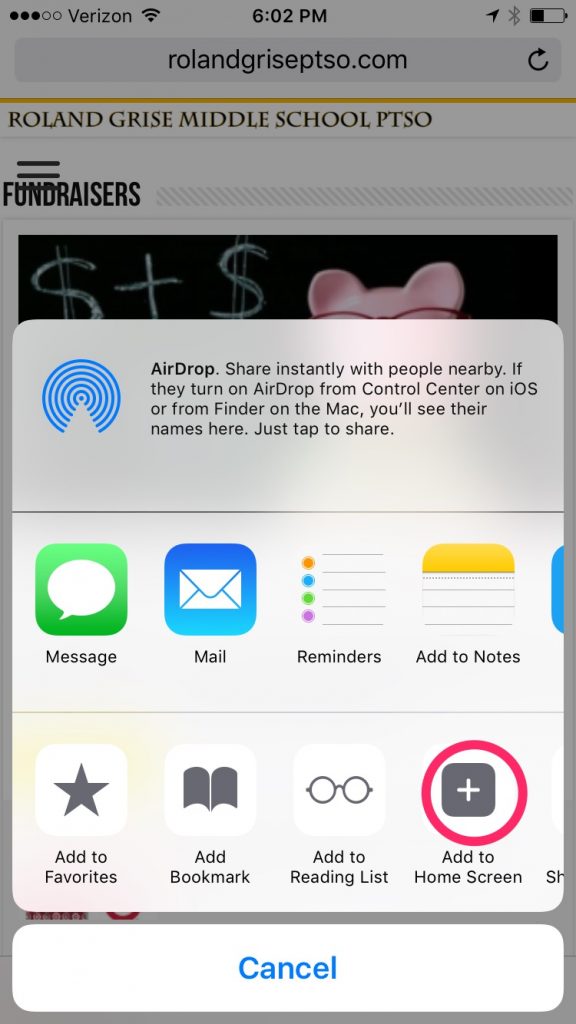 Step 4 – Click Add in the upper right hand corner.